1. Holiday Crafts, Decorations and Props.
Search
Pinterest
to see how clever crafters are repurposing
DRYLOK

®
for Halloween projects, Christmas displays, and more! Just a coat or two will add strength and durability to outdoor decorations made of plaster, paper maché and styrofoam. If you're painting faux tombstones, use
DRYLOK

® Latex Masonry Waterproofer
. It comes in ready-mixed white and gray, and delivers a sandy finish that mimics the look of real concrete. Plus, soap and water cleanup is quick and easy!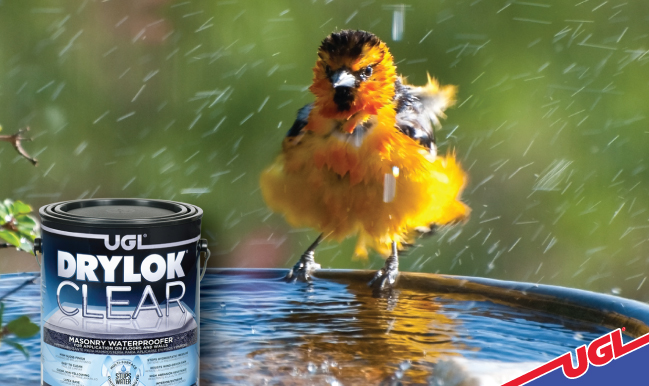 2. Bird Baths
Bird lovers know, left untreated, a bird bath attracts mold and mildew, and cleaning becomes that tiresome chore everyone avoids. The next time you scrub it clean, let it dry for at least 48 hours. Then, coat the bare concrete surface with
DRYLOK

® Clear Masonry Waterproofer
, a non-pigmented, transparent gloss film. The
DRYLOK
® will enter the pores and pinholes in the concrete, and bond to the surface to seal out water. Let it dry for one week, then add fresh water. From here on out, maintenance should be much easier!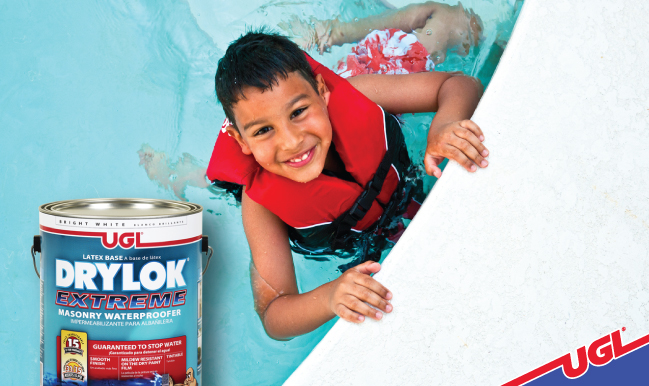 3. Swimming Pools
Providing a clean, safe swimming environment means paying attention to water quality and structural integrity. Help protect bare concrete swimming pools with
DRYLOK

® Extreme Latex Masonry Waterproofer
. Formulated to resist water pressure of 15 lbs. per square inch (a water depth of 33 feet), it includes a green biocode that resists mildew growth on the dry paint film. The original bright white color comes in a smooth finish and can be tinted to a variety of cool shades. Apply according to directions, wait a week before refilling the pool, and enjoy!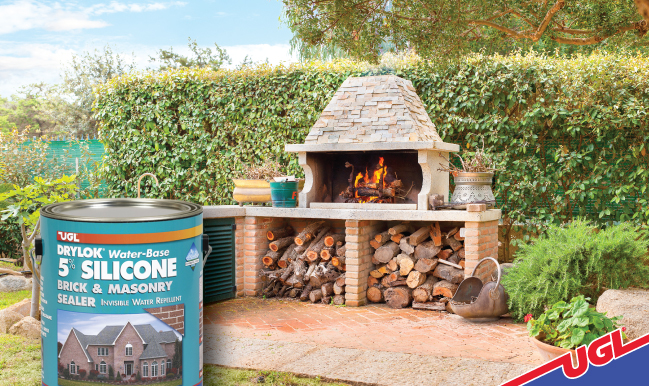 4. Outdoor Fire Pits and Pizza Ovens
Currently growing in popularity, cooking outdoors is often the focal point of a perfect patio party! Handy do-it-yourselfers are getting more and more innovative, incorporating concrete, brick, stucco and other masonry materials to build custom creations that are the envy of the neighborhood. A coat or two of
DRYLOK

® Water-Base 5% Silicone Brick and Masonry Sealer
will maintain the appearance of your masterpiece and stop wind driven rain from entering the porous structure.

5. Raised Garden Beds
Although building raised beds with cinder blocks instead of wood will certainly result in a more durable structure, you'll still want to prevent water seepage and dirt stains from turning them into an eyesore. Application of
DRYLOK

® Latex Masonry Waterproofer
in ready-mixed Beige or tinted Sand will give those dingy gray blocks an attractive, natural appearance that blends in beautifully with the surroundings.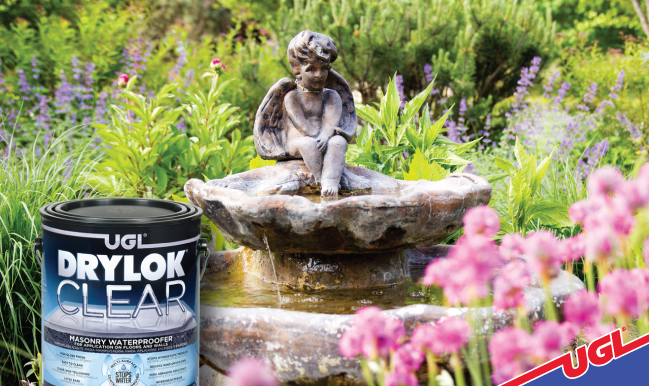 6. Statuary and Fountains
In addition to being a popular building material, concrete is often used in the manufacturing of sculptures and fountains because it's fairly inexpensive and highly durable. The major downside of concrete, however, is the natural porosity that makes it susceptible to water penetration, seepage and ice damage. To let the unique character of your outdoor décor and water features shine through, protect them with
DRYLOK

® Clear Masonry Waterproofer's
glossy, transparent formula.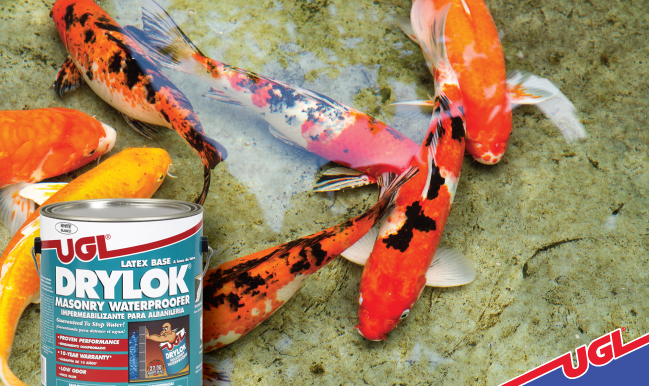 7. Fish Ponds
A distinctive splash of personality in any outdoor living space, a fish pond must withstand the kind of constant, consistent water pressure that has been proven to degrade concrete.
DRYLOK

® Latex Masonry Waterproofer
, when applied according to directions that recommend the product cure for one week before the structure is filled, will help minimize damage over time and keep the pond looking as good as its gorgeous inhabitants!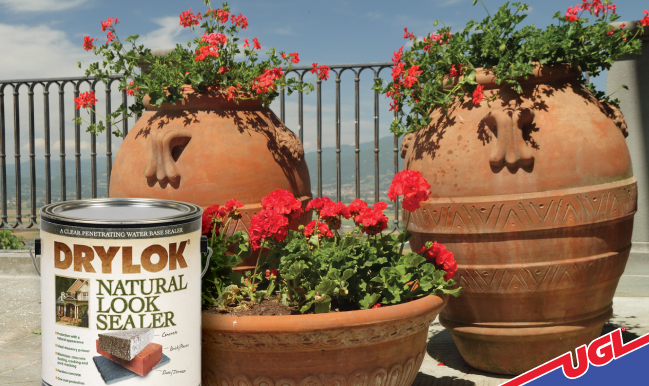 8. Terra Cotta Planters
Just like concrete, terra cotta is a porous material that will break down, dust, pit, crack, and stain when subjected to weather, water and
UV
rays. The only way to prevent damage and deterioration is to protect it with a good quality sealer.
DRYLOK

® Natural Look Sealer
soaks right in and provides an invisible coat of protection that looks practically invisible. You can also use this multi-purpose product on concrete driveways, basement floors, garage floors, concrete sidewalks, patios, terrazzo, brick, and slate.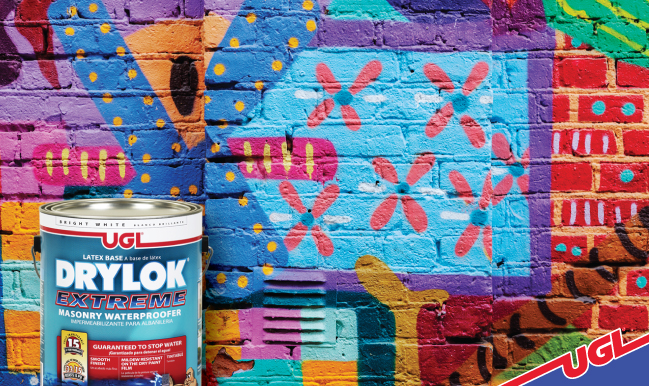 9. Murals and Art Projects
As large outdoor murals typically require incredible effort, creativity and funds, taking steps toward preservation should be a top priority. To help protect against deterioration while creating a smooth white ​
"
starter surface", apply
DRYLOK

® Extreme Latex Masonry Waterproofer
according to the directions. After the mural is finished and the paint has properly cured, you can further safeguard the installation with a coat of
DRYLOK

® Concrete Protector
.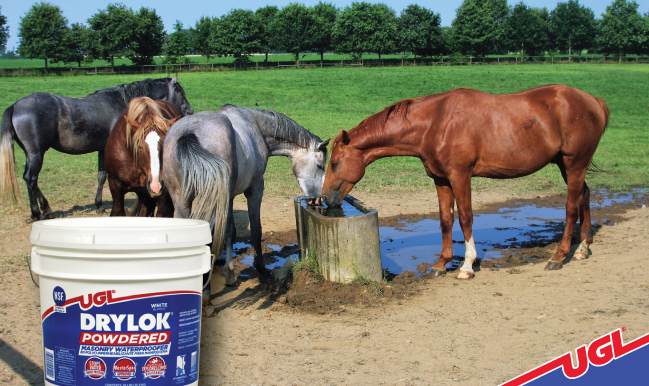 10. Livestock Water Troughs
Outdoor, precast concrete water troughs, holding tanks, cisterns and bowls are subjected to interior water pressure as well as exterior hail, rain, snow and harsh sunlight. The result? Pitting and crumbling. The solution? Application of
DRYLOK

® Powdered Masonry Waterproofer
,
NSF
® Certified for use with potable water, will create a barrier to help shield the concrete and extend its life. The lightweight powder is easy to carry out into the field and mixes with water — right on the spot — for quick and easy application.