DRYLOK

® plays a variety of positions at a sports field. Hit a home run with this unbeatable lineup of Maintenance and Repair products, Sealers, and Waterproofers!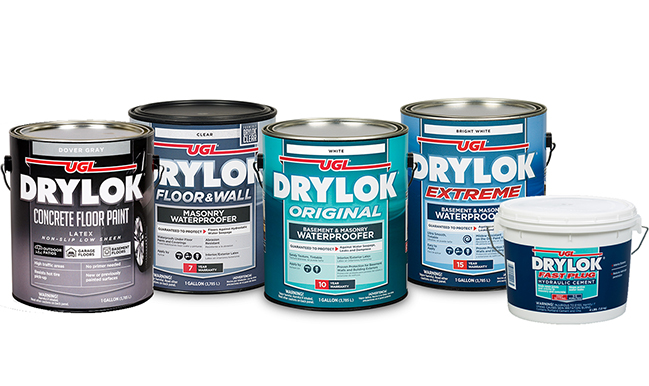 As teams get fields ​"game-ready" this spring, take a look around. Do you notice cracks in the masonry or concrete? How about wet spots where water is penetrating a structure like a dugout or concession stand? If you answered ​"yes" to any of these problems, consider fixing troubled areas before the season starts.
Does the dugout or concession stand have water leaking through existing masonry, or you need to protect new construction? DRYLOK® Original, DRYLOK® Extreme, and DRYLOK® Floor & Wall Masonry Waterproofers are GUARANTEED to stop the water. As a result, unlike ordinary paint that adheres to a surface and can be a force off by incoming water pressure. DRYLOK® penetrates the pores of the surface, bonding to the masonry and creating an impenetrable barrier.
Here is an example of DRYLOK® Latex Concrete Floor Paint at a baseball stadium.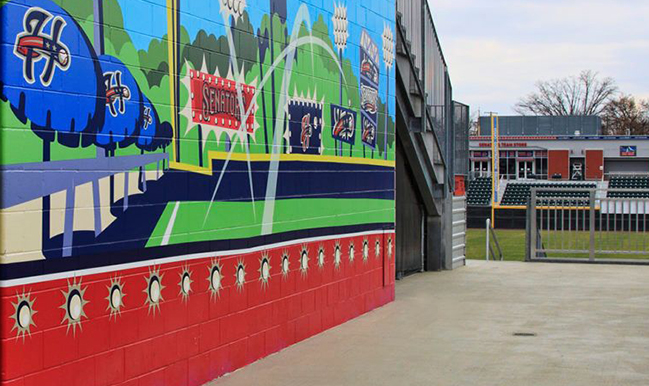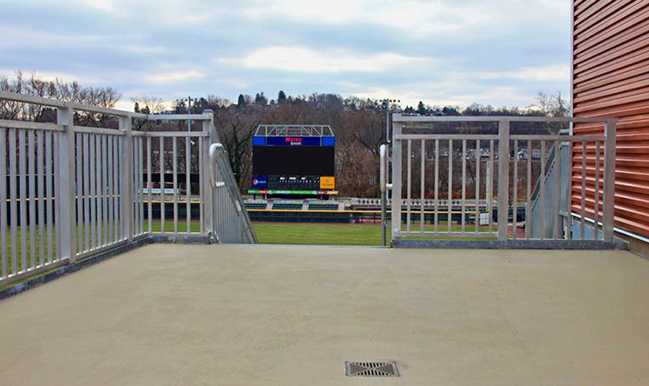 DRYLOK® Latex Concrete Floor Paint is an all-in-one paint and primer. The product's unique formulation works to protect and decorate masonry floors in homes and commercial and industrial spaces.
First, check to see if there's efflorescence on the masonry. You will want to clean it with DRYLOK® Etch.
Next, If cracks are visible in the concrete or masonry you will want to quickly patch them with DRYLOK® Fast Plug®. This fast-setting hydraulic cement sets in just 3 – 5 minutes, preventing water from flowing, even under pressure through cracks and holes in concrete and masonry structures. It's ideal for sealing floor and wall joints, settlement cracks, and holes in masonry walls. In addition it aids in anchoring metal to masonry. Similarly to mortar, it sets and hardens exceptionally quickly.
Lastly, you're ready to DRYLOK!
No job is too big for DRYLOK masonry products; it updates almost any masonry, stucco, or concrete to make it look new again!