DRYLOK

®

SHADES

OF

THE

SEASON

SLATE

BLUE

+

MINT

GREEN

+

BRIGHT

WHITE

+

BUTTERCUP
Spring is upon us, and summer is right around the corner. Are you ready to tackle that to-do list?
Well ready or not, we're here to spark some ideas for that unused space in your home.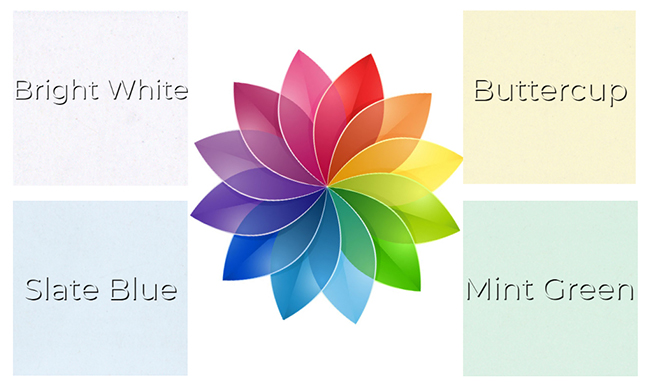 Soften the hard look of masonry or concrete with The DRYLOK® shades of the season. Slate Blue, Mint Green, Bright White & Buttercup!
The cool blue shade of Slate Blue symbolizes serenity and stability. Mint green represents tranquility and has a calming effect, and the Bright White symbolizes new beginnings and a fresh start. Contrast it with the sunny yellow shade of Buttercup that suggests harmony and the promise of renewal.
Transform that cold, damp basement into a sunny yellow craft room. Make your workshop pop with a bright white so you can see the projects you're working on.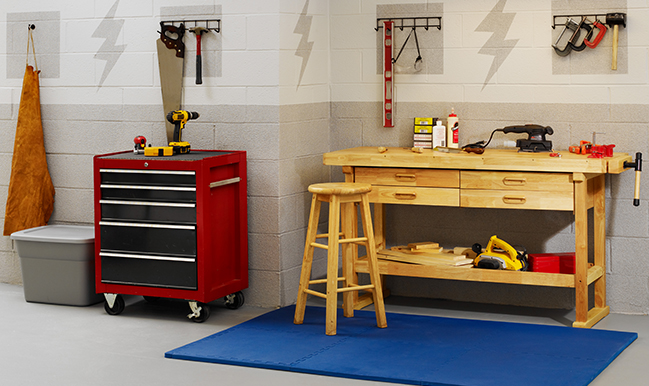 Imagine walls that motivate you to work out! Mint Green paired with your favorite motivational quote on the wall will allow your mind to let go of stress and calm you through a workout!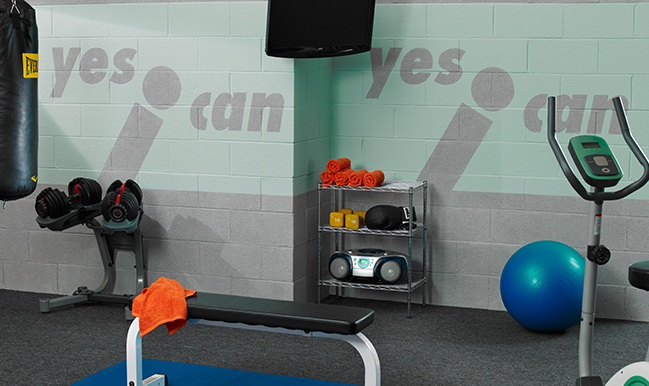 A playroom that lets your child's imagination run wild with Slate Blue walls of stability makes them feel safe exploring. Stencil in their favorite animals to make the room come to life!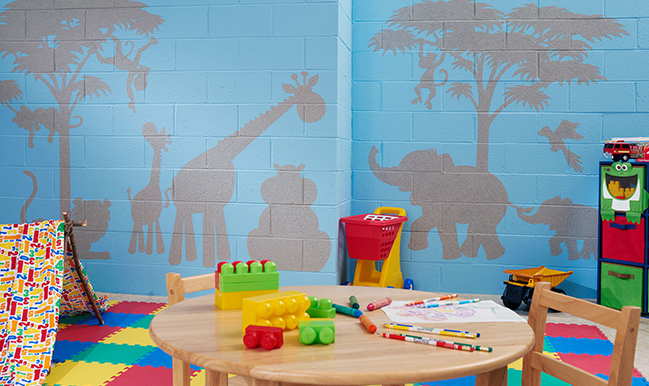 DRYLOK® has a variety of tints, but don't let those colors limit you! After 24 hours, DRYLOK® will accept a decorative topcoat using good quality latex paint. For more ways to beautify your space with DRYLOK® visit http://​www​.dry​lok​.com/