On September 10th, 2017, after pummeling the Keys, Hurricane Irma roared ashore in Naples, Florida, bringing blinding, horizontal, wind-driven rain, sustained winds of more than 120 mph, and 142 mph gusts. The All Seasons Senior Living Center was directly in the path of this Category 3 storm, while in the midst of construction. The project was sizeable, comprised of 100 independent living units, 62 assisted living units, and 25 memory care suites.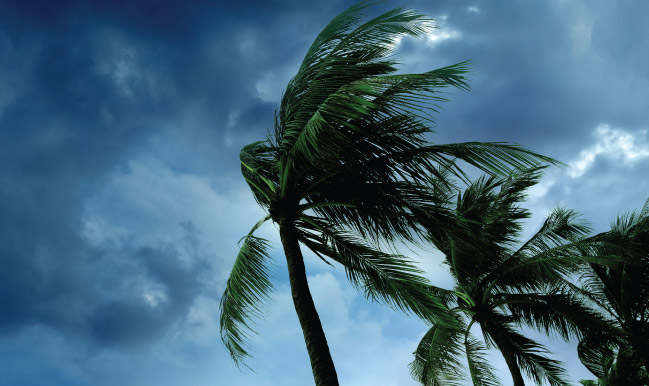 According to Michael Melugin, Associate at C+TC Design Studio in Atlanta, Georgia, and the architect for the project, ​"All Seasons took a direct hit by the hurricane and not a drop of water got in. The building had been dried in, the exterior finishes had been applied, and DRYLOK® worked the way we expected."
This is how the structure looked before it was painted with DRYLOK® Extreme Masonry Waterproofer.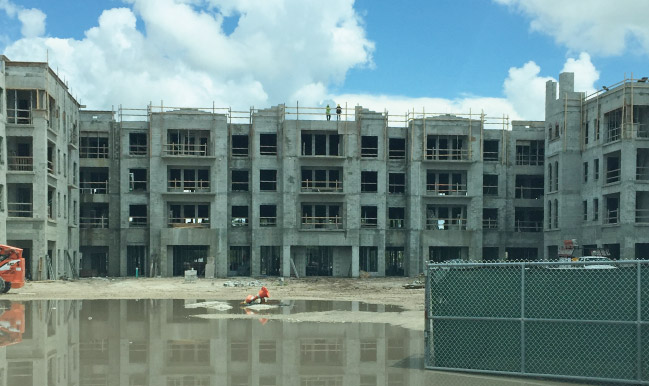 Service Contracting Solutions, the coating applicator on the project, had a lot of experience with DRYLOK®, having used it on several South Florida projects. ​"We like the DRYLOK® warranty and we get good production from it," said Phillip Henderson, the Project Manager. ​"We can also single source and use DRYLOK® Fast Plug® hydraulic cement for pre-patching."
Based on their positive experiences with the product, Service Contracting Solutions submitted DRYLOK® to the specifier, Spiker-Baldwin Associates of Norcross, Georgia. Relying on their advice while working to satisfy the needs of the project, Phil Baldwin, a seasoned independent specifier, wrote an interior waterproofing specification around DRYLOK®.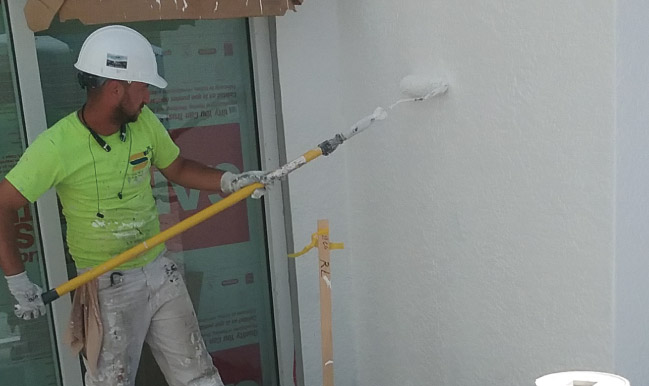 DRYLOK® Extreme Masonry Waterproofer was chosen for its ease of use and cost effectiveness in waterproofing exterior cement finishes to meet building dry-in requirements, prior to interior construction. Additionally, DRYLOK® is a proven, long-term solution that will keep interiors dry during frequent coastal storms and hurricanes.
To quickly allow interior construction to commence after the building shell was completed, DRYLOK® was applied over the exterior cement finish and around all the openings. According to Phillip Henderson, DRYLOK® is, ​"Very easy to apply with minimal surface prep." He also noted, as a point of interest, that DRYLOK® was used to waterproof the inside of decorative planters on the building.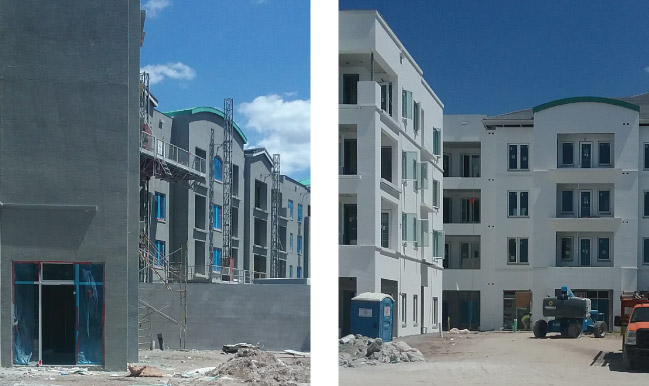 The 200+ residents of the All Seasons Senior Living Center will be protected from water intrusion, the ravages of hurricanes, and all types of storms for many years to come.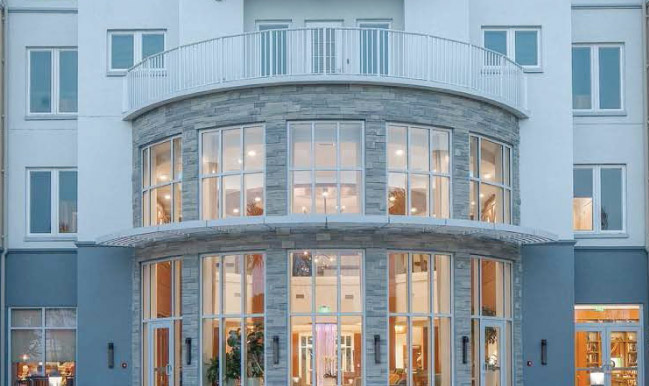 DRYLOK® has been protecting buildings since 1953 and has one of the only extended warranties against water leakage in the industry.
PROJECT PARTICIPANTS
Developer Beztak Properties, Farmington Hills, MI
Architect C+TC Design Studio, Atlanta, GA
Specifier Spiker-Baldwin Associates, Norcross, GA
Subcontractor Service Contracting Solutions, Fort Myers, FL
DOWNLOAD
PDF